One of the most-wanted pets that kids these days request from their parents are dogs! And as much as we want to grant our youngsters' requests on having an additional member of the family, we know that we have to make sure if it will be safe for both your kid and for the dog that you're thinking of getting. Yes, we know dogs are fast learners given that they are trainable but not all breeds are meant to have around the house and still have a wild side. You need to reconsider if you're thinking about getting one of these incredibly dangerous dog breeds.
1. Chihuahua
Upon seeing this breed as the first item on the list, we know what came into your mind. Yes, this breed known as the "little devil" may be small and cute - when they're asleep - but you might want to reconsider keeping them with a youngster around.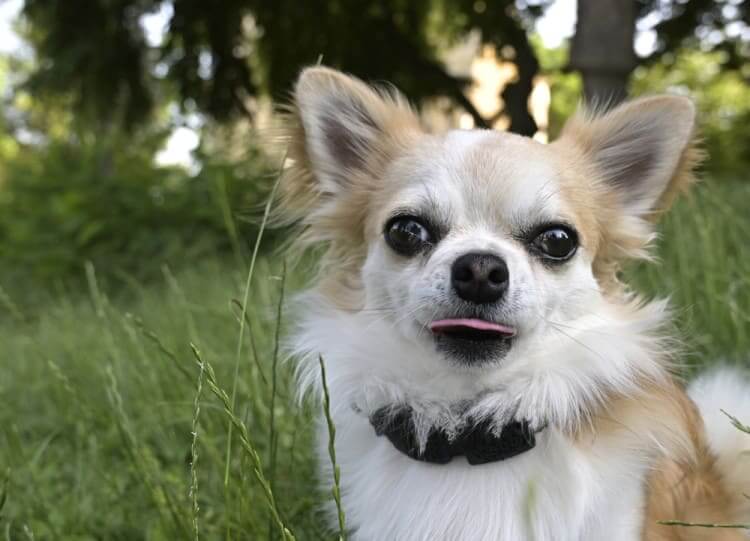 It's in their nature to be territorial and they want to stay being the youngest in the family so they might be overly aggressive and stubborn.
2. Rottweiler
Rottweilers are famous for their size and their expertise in bringing livestock together. And due to the fact that they are naturally brave and devoted to their owners, they tend to scare away strangers leading to violent tendencies.
This may be good for kids but you have to be extra careful for they tend to misinterpret rough play to true danger.
3. Bullmastiff
This breed acts as if they are small creatures but would often have aggressive tendencies. They are trainable and can be your kid's best buddy since their loyalty is heightened to a whole new level, but only when your youngster has developed control over them.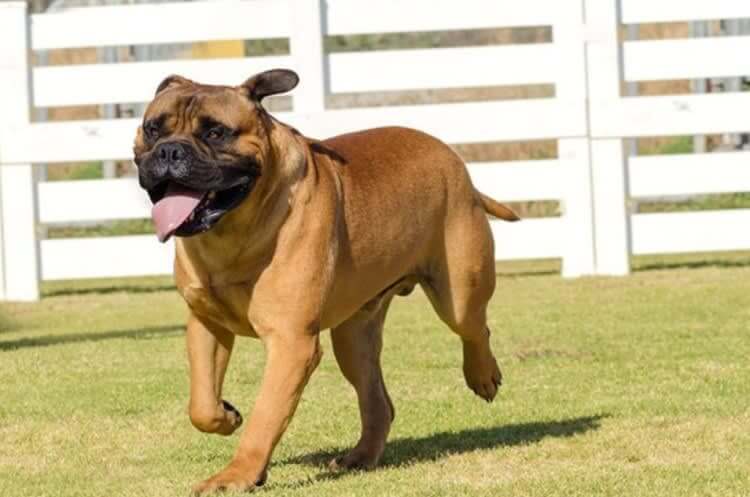 Bullmastiffs see their owners as leaders so dominance is very much needed.
4. Saint Bernard
Saint Bernard dogs are known to be one of the biggest and sweetest dog breeds who can also be dangerous around kids simply because of their playfulness and their tendency to knock things over almost every time.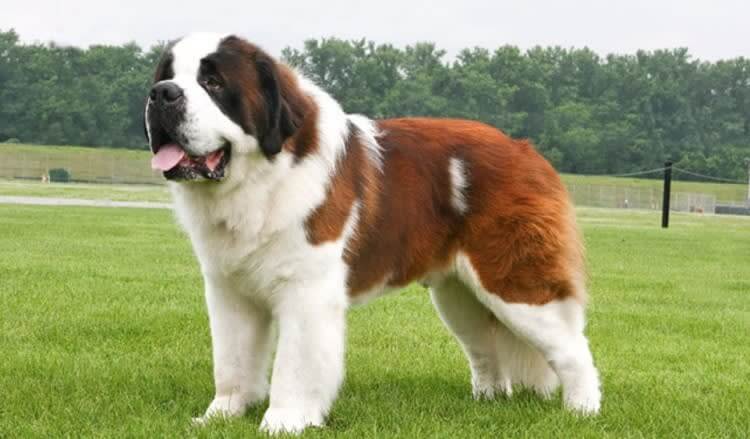 So before committing to this giant, you have to be sure that you have enough space for both your Saint Bernard and your toddlers.
5. Weimaraner
Just like Saint Bernards, Weimaraners tend to knock over things in their way, which can include your toddler who's learning how to walk.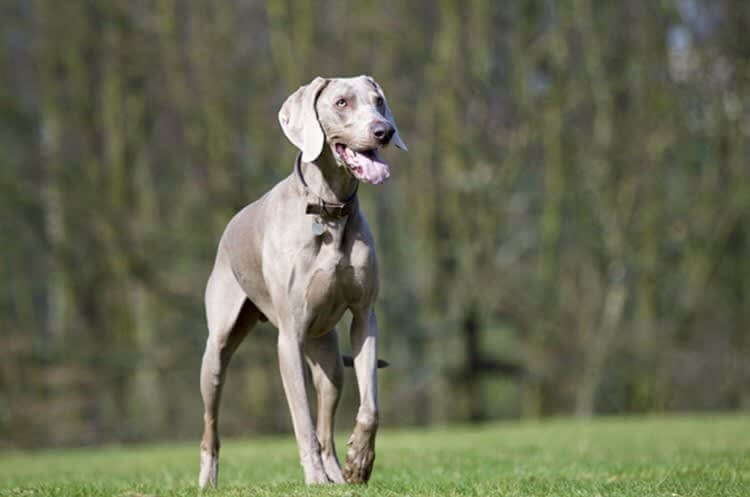 They are often too energetic to handle themselves due to their stature. And with little kids around, you'll surely feel like you're handling a daycare center rather than a home.
6. Weimaraner Australian Shepherd
The Australian Shepherd breed also needs constant physical activity or else you will have to handle their bothersome behavioural problems.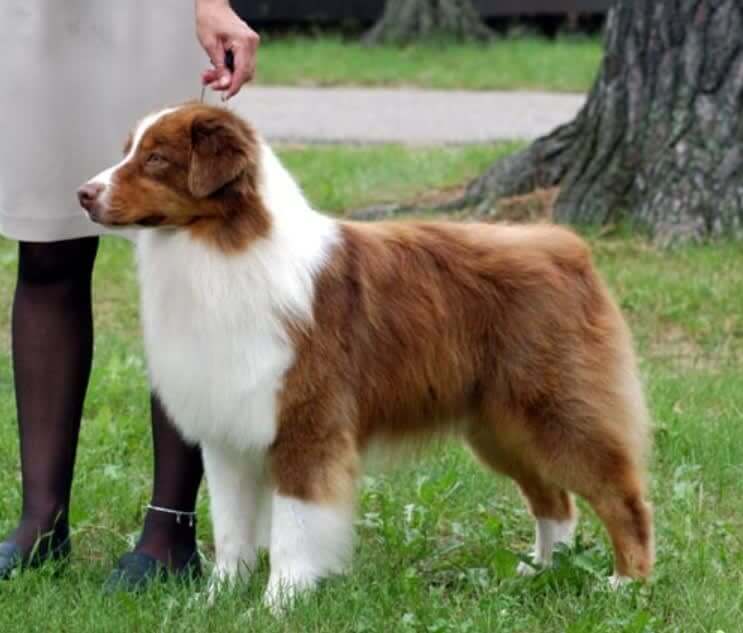 They are also unusually anxious when meeting strangers so they might not be too friendly when it comes to weekly playdates with your kids' friends.
7. Siberian Husky
Continuing down the list of energetic dogs, Siberian Huskies are also known to fit under this category. They are also very clingy which means constant affection is needed.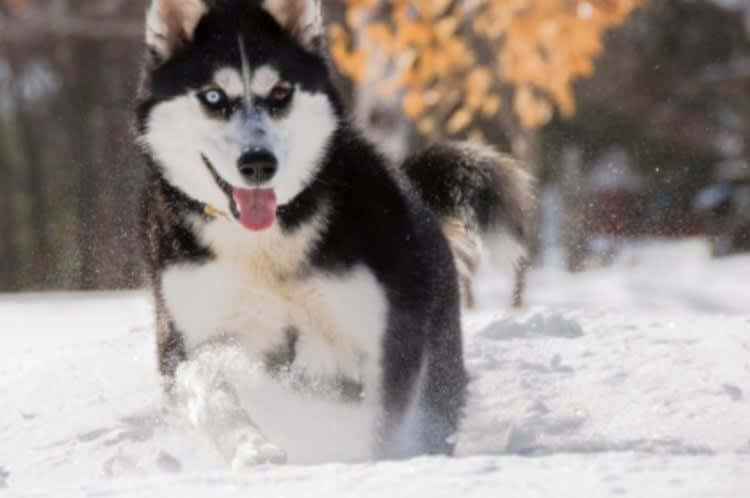 However, with kids around who also need the same amount of attention from you, they might end up feeling the need to compete with them. Thankfully, this breed is easily trainable.
8. Affenpinscher
Another overly energetic breed, Affenpinschers belong to this category with additional pranks up their sleeves. However, their size makes little kids mistake them for toys and may play roughly with them, not thinking that they're live animals.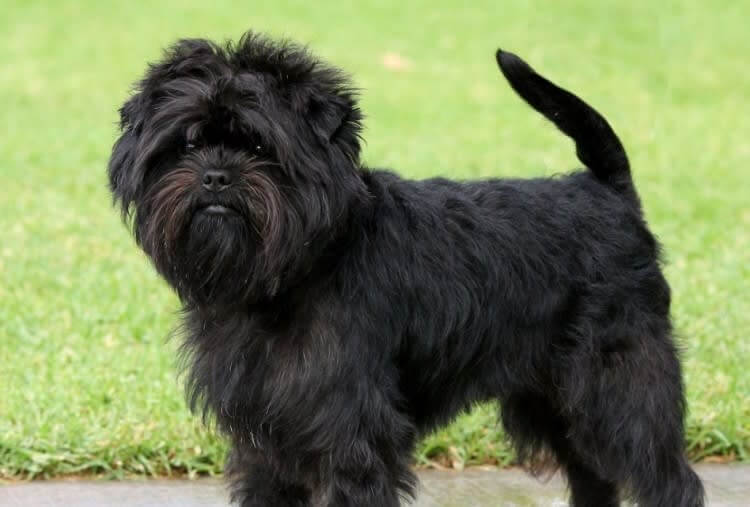 This breed may act violently when they feel anxious, and kids definitely don't help.
9. Chow Chow
Due to their thick fur and large size, kids often see them as life-sized stuffed toys. However, this breed can and will get aggressive if they feel like they are threatened. And with their size, knocking things over is not impossible and may harm your kids.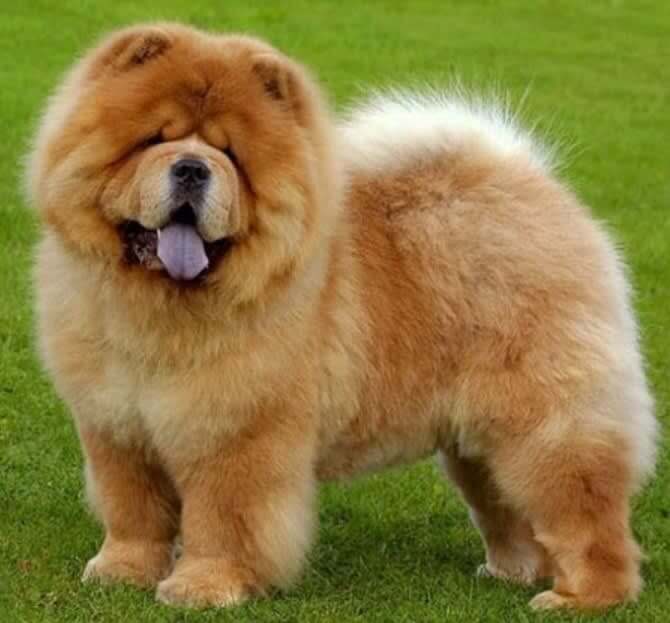 They are also in constant need of affection and may end up competing with your actual human babies.
10. Afghan Hound
These sassy Afghan Hounds are dominant in nature which is why they need dominant owners to handle them.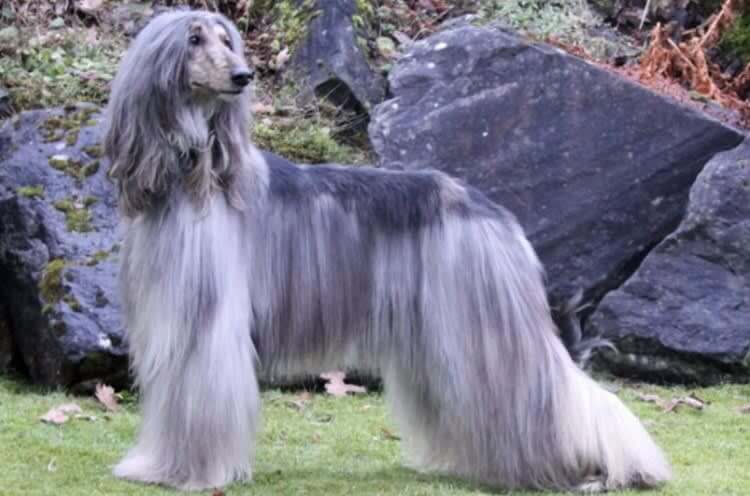 Showering them with gentleness is very much needed when you have this breed and we know how the little ones can cause a raucous.
11. The English Toy Spaniel
English Toy Spaniels may be cute little furries, but you might want to reconsider keeping them when you have a kid.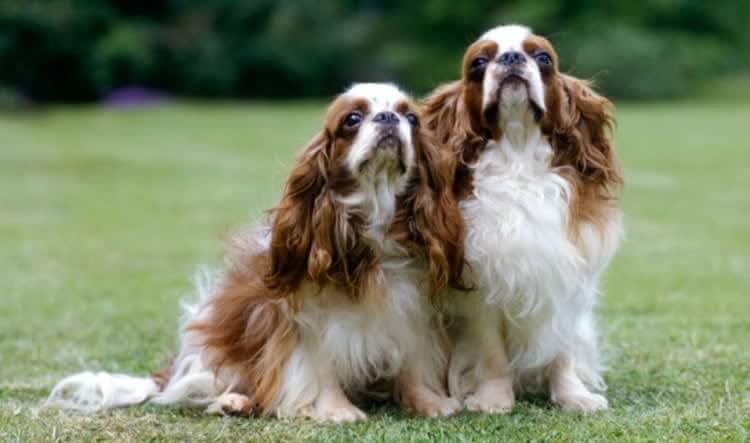 Rough play with them can be too risky since they often see it as the real deal and would end up being violent as a way of protecting themselves. Proper training can be the solution for them.
12. Greyhound
Due to their energetic nature, they are known to become breeds for racing thus requiring extra space and time for running around.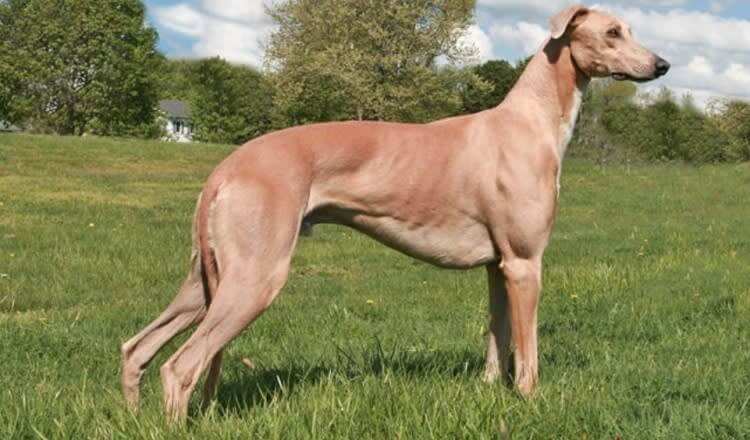 Aside from making sure to have a huge space inside and outside your house, you might need to be careful as they might run over your crawling babies.
13. French Bulldog
French Bulldogs are known to be very affectionate but do require a lot of attention to stop them from making them see your babies as a competition.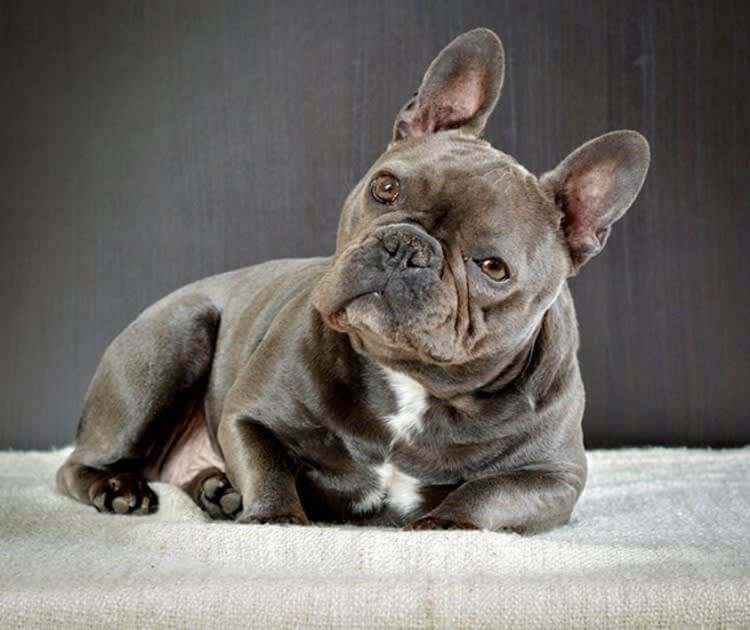 They can suffer from separation anxiety when left alone for too long. Proper training with regards to obedience and attention is needed to be a compatible family pet with babies around.
14. Japanese Chin
Japanese Chins were always meant to be a royalty pet, thus making them so used to getting all the attention and being pampered.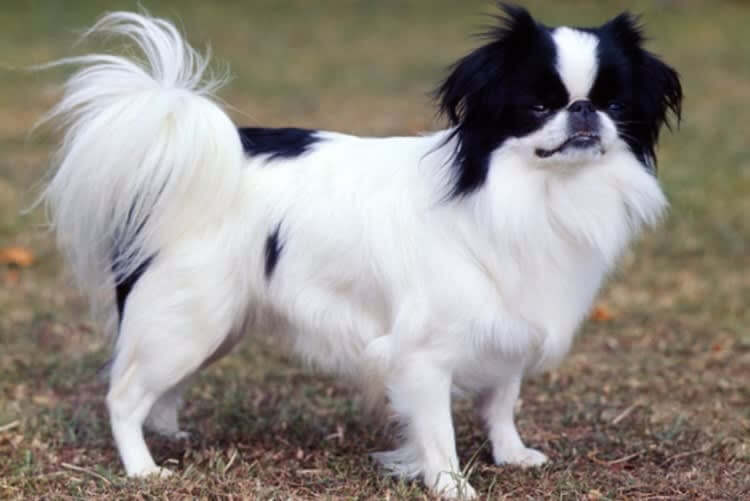 If these dogs had their way, they'd certainly want to stay on your lap all day. Having kids around might make them show you their jealous side.
15. Shih Tzu
Shih Tzus are famous pets these days but they actually need to have constant companions with them given that they tend to get separation anxiety when left alone.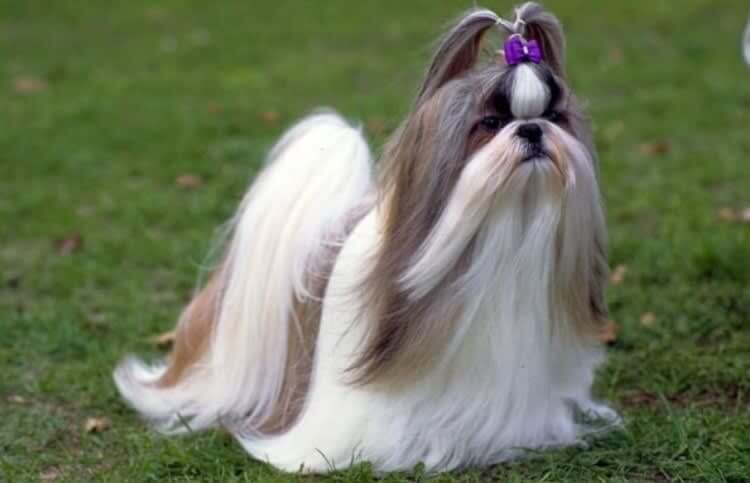 They may be lazy most of the time, but they also get moments of hyperactivity. They are always affectionate but can turn aggressive when taken by surprise.
16. Alaskan Malamute
This beautiful breed was meant for isolation and the cold, and are often known for their survival instincts which can cause them to attack smaller creatures such as babies.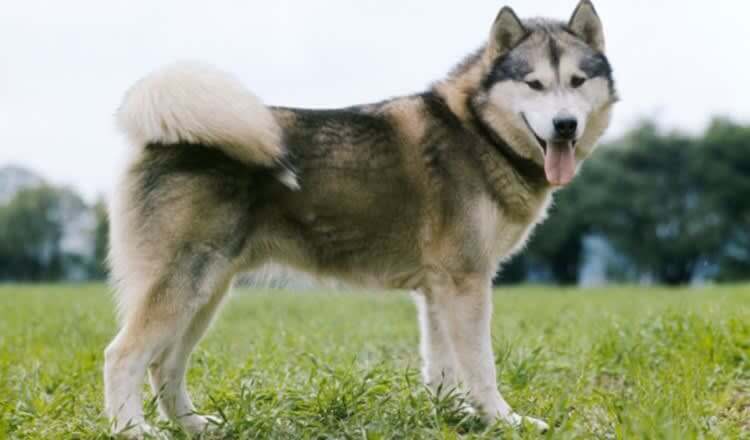 You must be very assertive when owning this breed so kids are not exactly someone they would listen to. And if your kid has breathing problems such as asthma, their constant shedding might harm you.
17. Pekingese
Pekingese may look small and fragile but they are actually individualistic and brave. More surprisingly, they actually do not require your affection 24/7.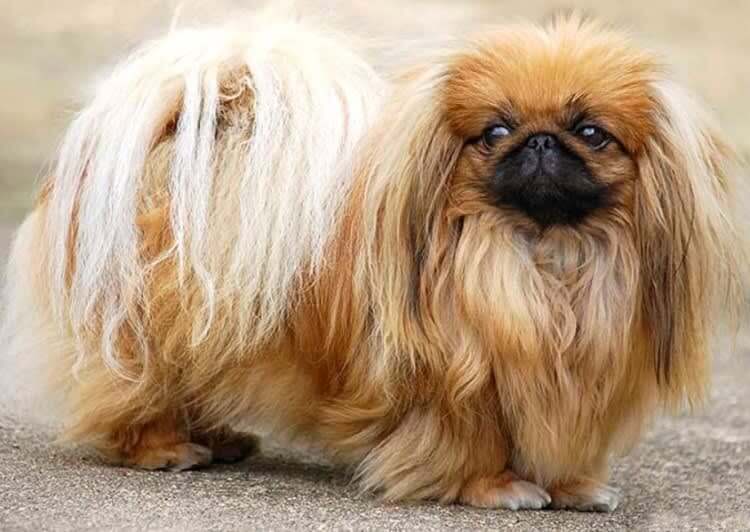 That said, they're sometimes too individualistic. In order to have a Pekingese, your child must be aware of the dog's distinct traits and must learn to exert authority over them.
18. Jack Russell Terrier
Jack Russell Terriers are surely one of the most energetic dog breeds that have existed. They require tons of outdoor space but make sure to let kids avoid rough play since they tend to protect themselves through biting.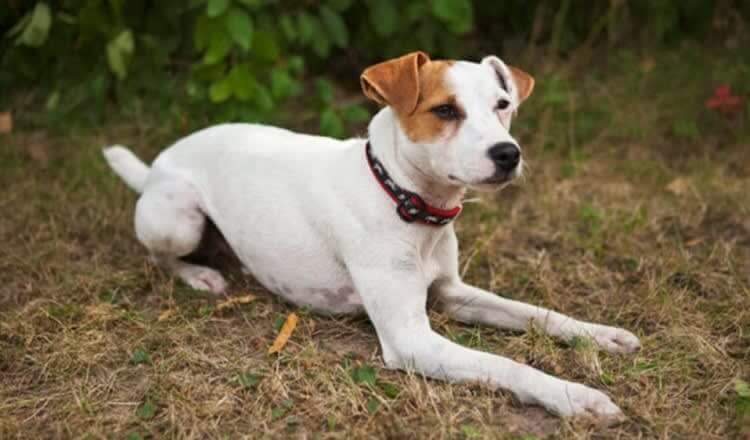 They certainly wouldn't hesitate to bite a child they deem annoying.
19. Chinese Shar Pei
Appearance-wise, Chinese Shar Peis are a pawfect fit for your kids since they will both look so adorable together. However, with such cuteness comes great health issues.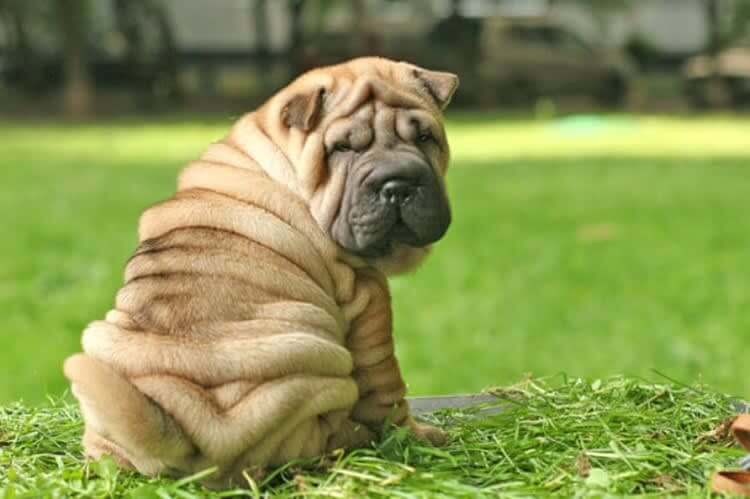 When they get sick, children can also get infected which can be a disaster when that happens! They can also be aggressive and training them is close to impossible.
20. Dachshund Standard Smooth
Dachshunds may be small hotdogs but they are actually hunters - of the small kinds. And just like chihuahuas, they tend to compensate for their size through their attitude.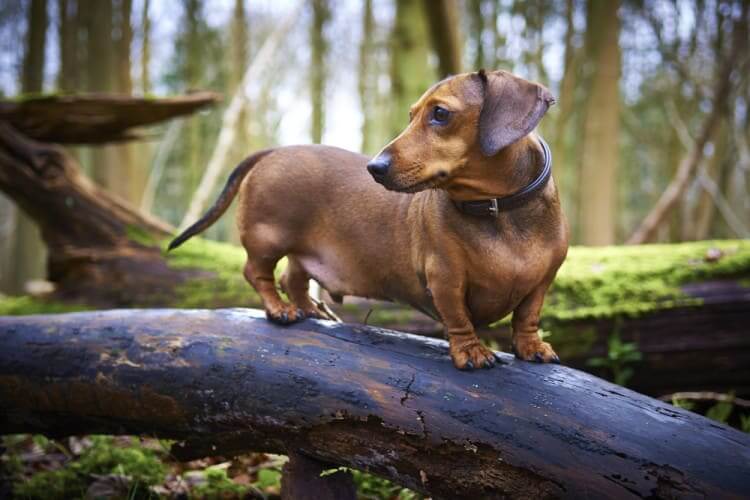 Just like some of the breeds we have mentioned so far, rough plays with Dachshunds are not that welcome.
21. Dalmatian
This spotty breed became famous thanks to Disney's 101 Dalmatians and are known to be guard dogs and a great companion.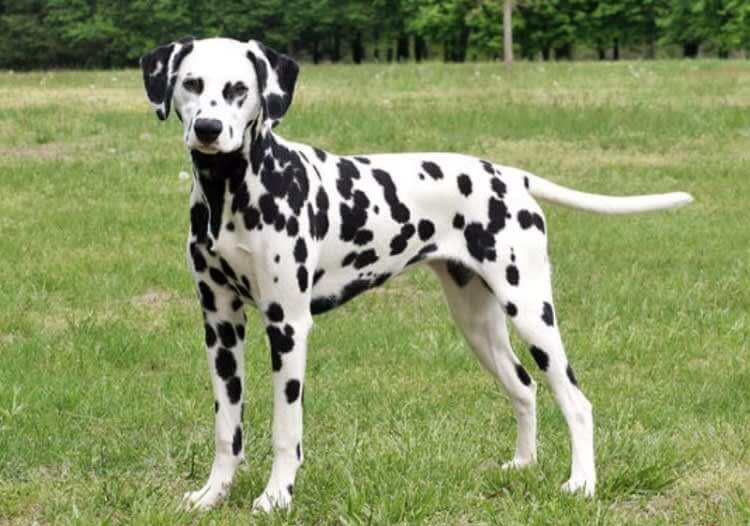 They also need extra attention from their owners or else they will end up biting or scratching them. Older kids can be the perfect match for this breed since they would equal in energy levels, but that might be exhausting for you.
22. Neapolitan Mastiff
Neapolitan Mastiffs are known to be another breed of gentle giants and are very affectionate in nature.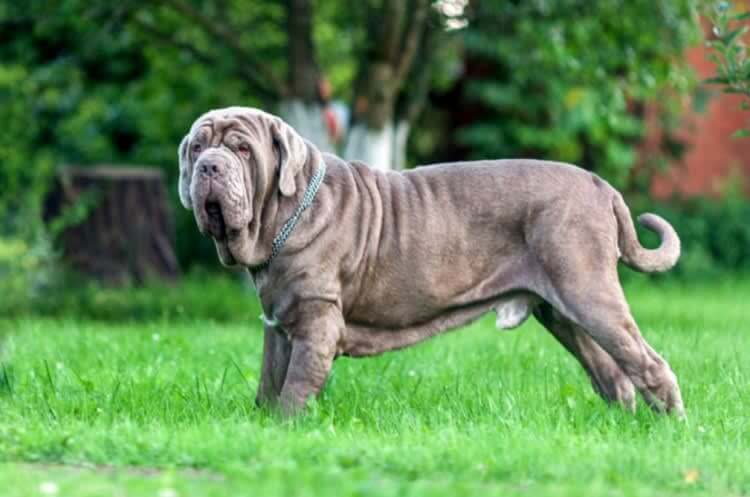 However, what makes them dangerous is their unintended tendencies to sit or knock down little creatures given their clumsy nature.
23. Skye Terrier
Being too fearless in nature, Skye Terriers end up being unwelcoming towards other dogs. And just like other mentioned breeds beforehand, they need extra affection and may act out by being too noisy when not shown much love.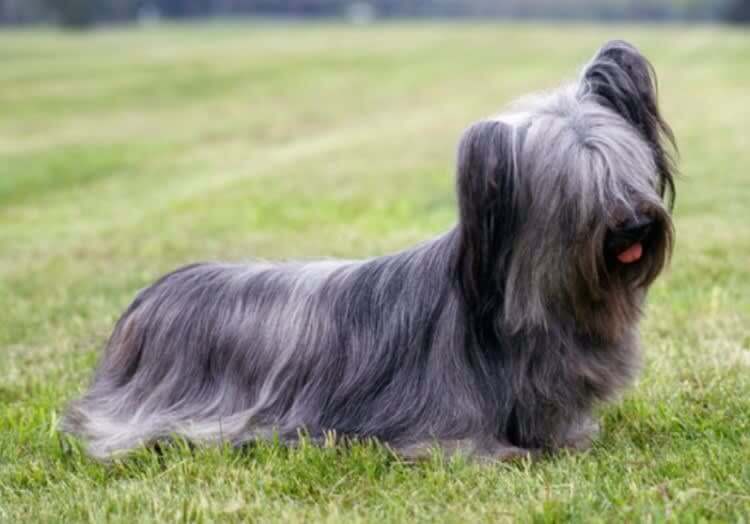 They love hunting smaller creatures, so they might not be the best pick around your little angels.
24. Akita
Akitas are guard dogs originating from Japan since they are very wary around strangers.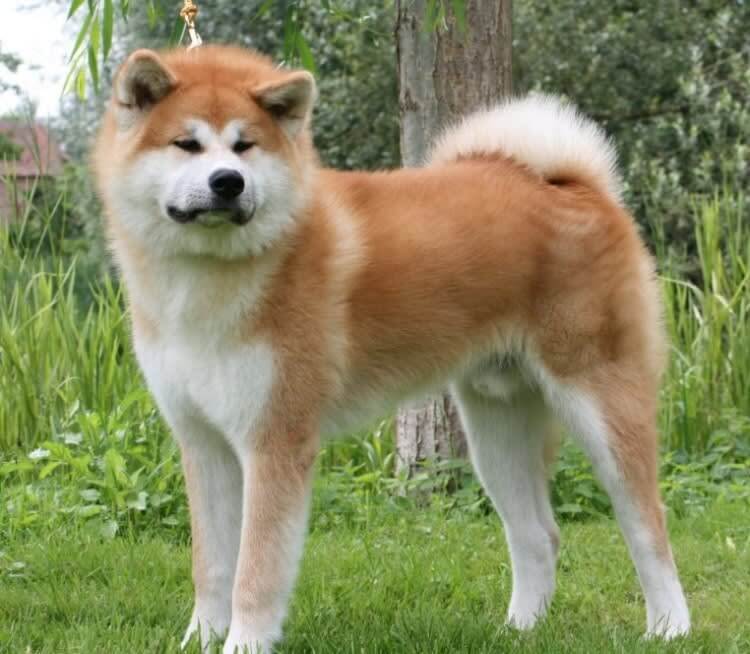 Friends of your little ones may be perceived as unwanted beings, thus, making them dangerous around other kids.
25. Pit Bull
Pit Bulls are an infamous breed of dogs since they are tagged as "dangerous" given their temper due to their fighting nature.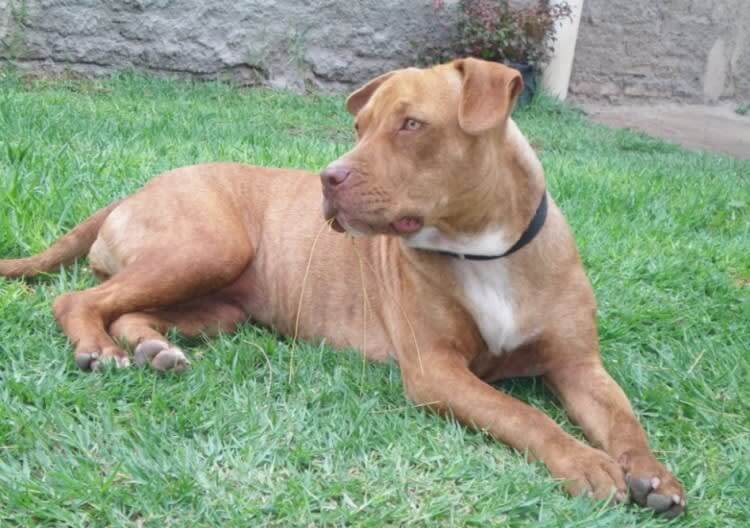 Despite being family-friendly in general, their dogfighting nature can make their attitude be very unpredictable and unsafe for your kids.
26. Doberman Pinscher
Known for being a soldier's help, Doberman Pinschers have aggressive tendencies and used to be famous in the 70s for causing dog bites.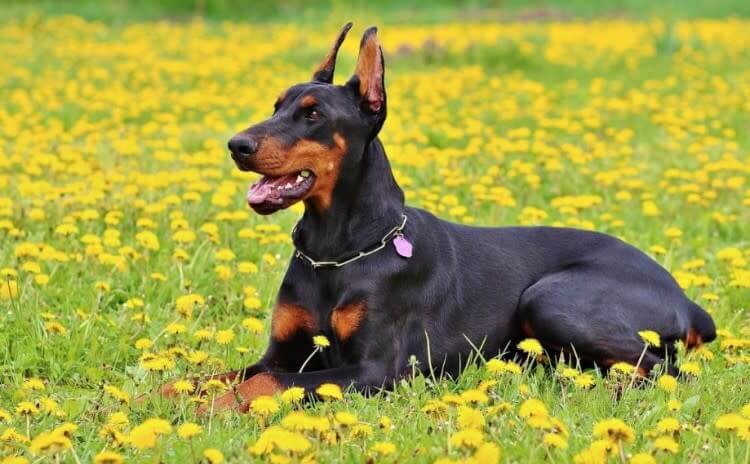 Stories are also present where they end up attacking their owners for no reason. These must be taken into account when considering keeping them as pets around your babies.
27. German Shepherd
German Shepherds are famous for helping out law enforcement, and for their incredible intelligence, loyalty, and obedience.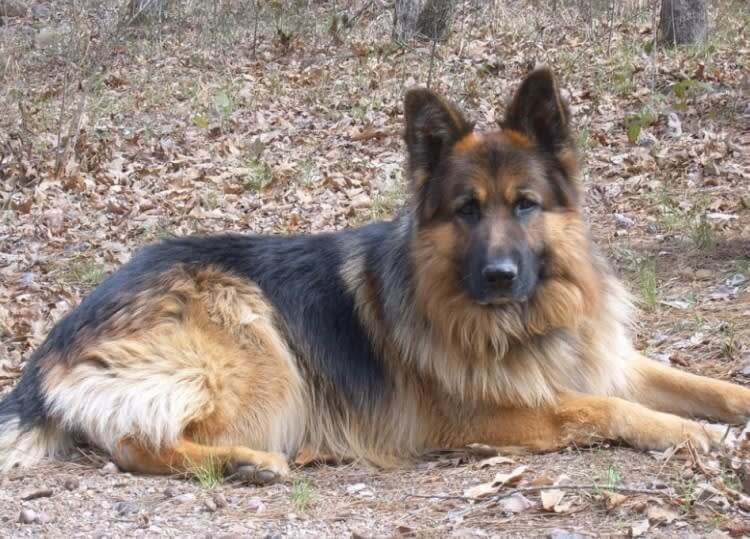 However, they are very aggressive so you must put that into consideration. But then again, they can be very good family companions who would not think twice when protecting them.
28. Great Dane
Scooby-Doo has got to be the most famous Great Dane out there which made this breed family-friendly. Great Danes are known to be one of the tallest dog breeds, thus, making them dangerous since they can easily overpower small creatures such as children.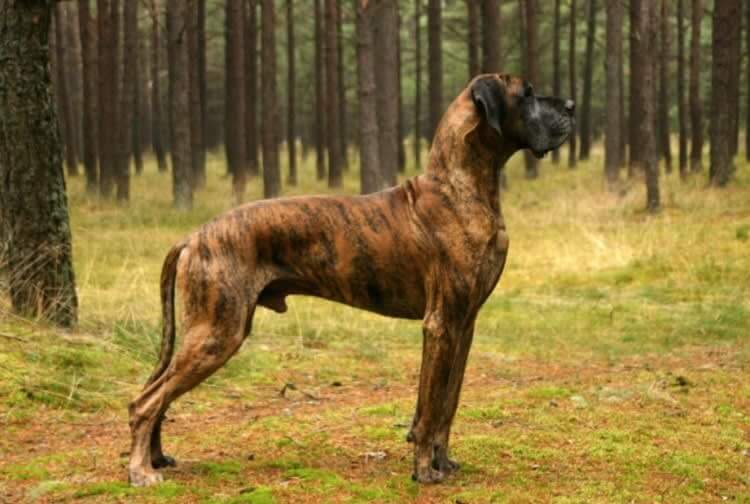 Thankfully, they rarely attack, but it's definitely not pretty when it happens. You wouldn't exactly know what to do!
29. Wolfdog
As seen in their name, this breed is indeed half-wolf making them creatures of the wild. Since their breed is not totally domesticated, it can be very difficult to train them - close to impossible.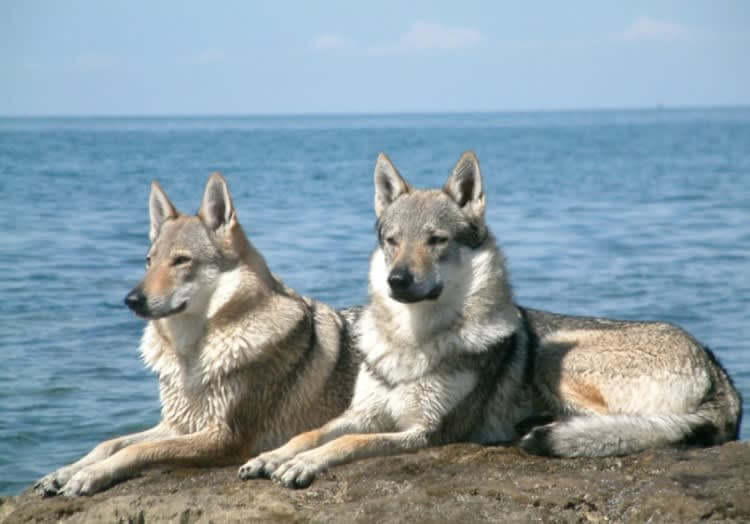 This can be very dangerous around you and your little kids.
30. Staffordshire Terrier
Due to their physique, the Staffordshire Terrier is often mistaken as a Pit Bull. However, one great note about them is that with training, they can be more affectionate towards humans.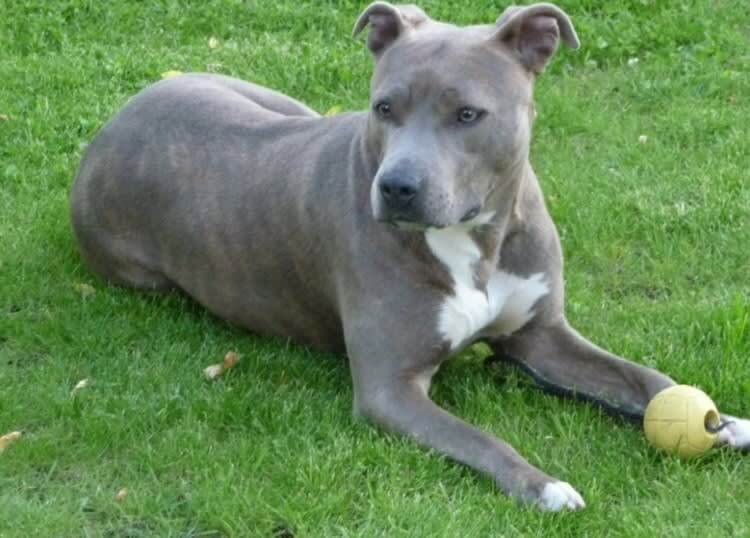 But you still have to remember that they are naturally fighting dogs making them a risky family pet.
31. Japanese Tosa
Hailing from Japan, Japanese Tosas are fighting dogs that have actually been banned from numerous countries. They are now considered rare since not a lot of breeders specialize in them nowadays.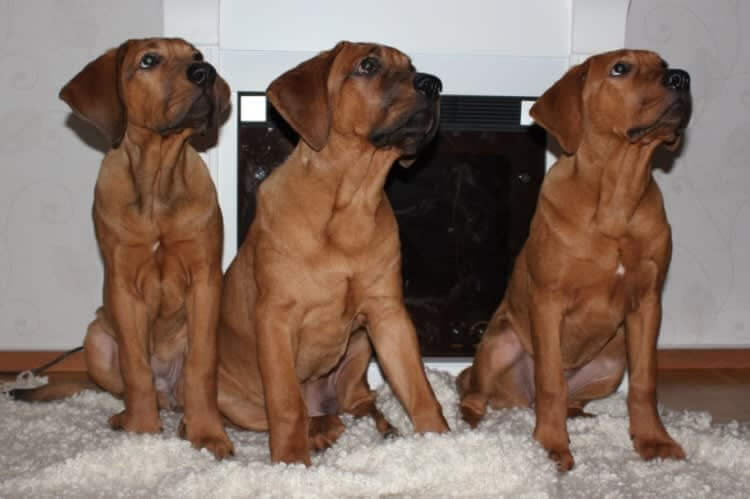 It must also be noted that their nature of showing aggression towards animals and human beings makes them difficult to control in most cases.
32. Dogo Argentino
The Dogo Argentino is an Argentinean breed meant to be a hunter's help. They are also naturally the help of the visually impaired and the police.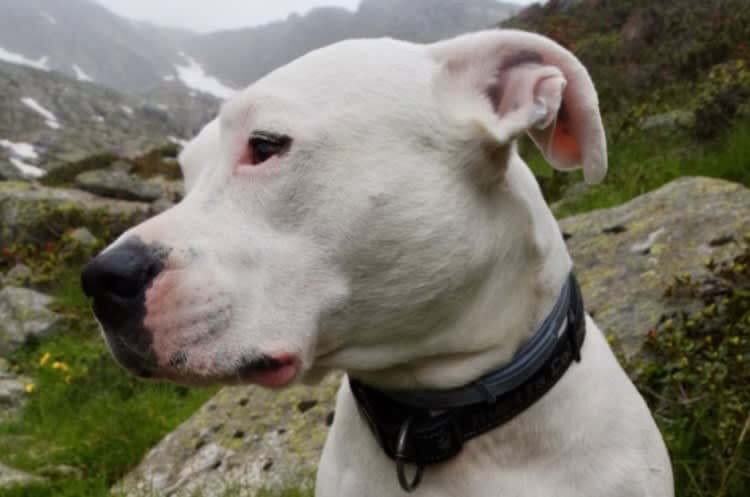 However, they have also been legally banned in some countries due to their aggressive tendencies such as attacking for no reason. Such a shame, considering how cute they are.
33. Tosa Inu
This breed was originally meant to be a fighting dog but is considered to be an exotic breed, originating from Japan, making it difficult to find and expensive.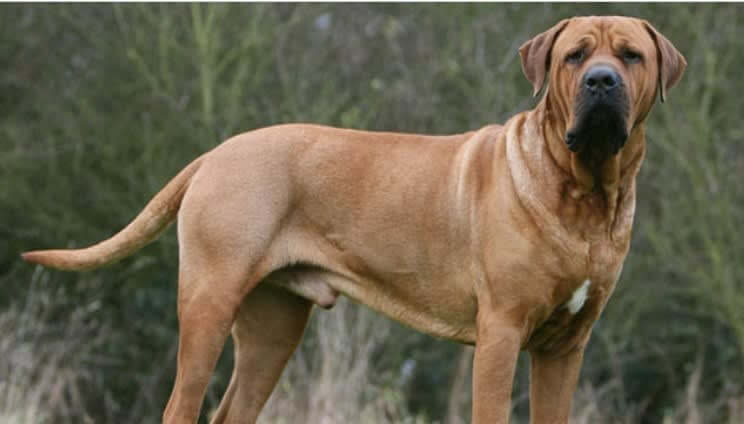 Aside from that, a Tosa Inu is also tagged as dangerous causing them to be banned in certain countries. So if you are thinking of having this as a family pet, you might want to reconsider.
34. American Bandogge
This crossed-breed dog comes from a Neapolitan Mastiff and an American Pitbull Terrier. They are not originally meant for fighting but are easily trained for such purposes.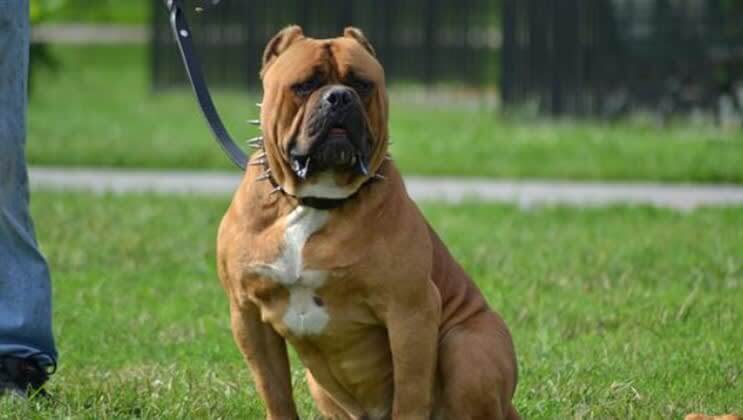 They are very strong animals who have no problem getting into fights when needed. This raises an unpredictable trait that may be unsafe for your kids.
35. Cane Corso
A Cane Corso is another type of Mastiff, but with constant puppy dog eyes that can be so difficult to resist! Being a descendant of a Canis Pugnax, which is known to be a fighting dog, can have unpredictable traits that may not be suitable for family gatherings.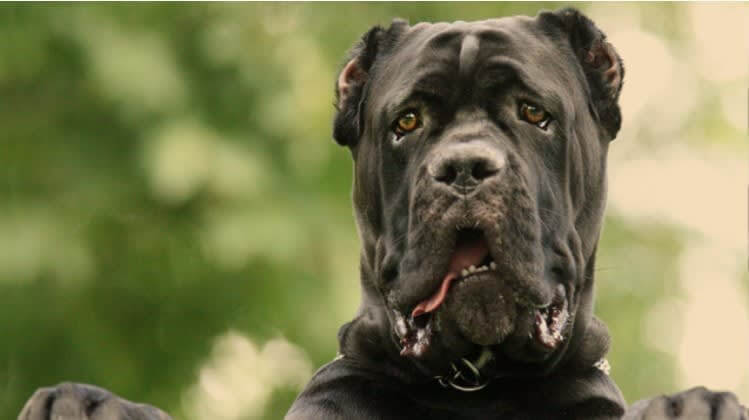 You better know how to train your dog to avoid fights, or learn how to break them up. Either way, this breed of dog is simply not for everyone.
36. Bull Terriers
Famous for their egg-head appearance, the amazing thing about a Bull Terrier is their ability to be affectionate and aggressive at the same time. With the right amount of training in handling themselves, they would be a better family pet.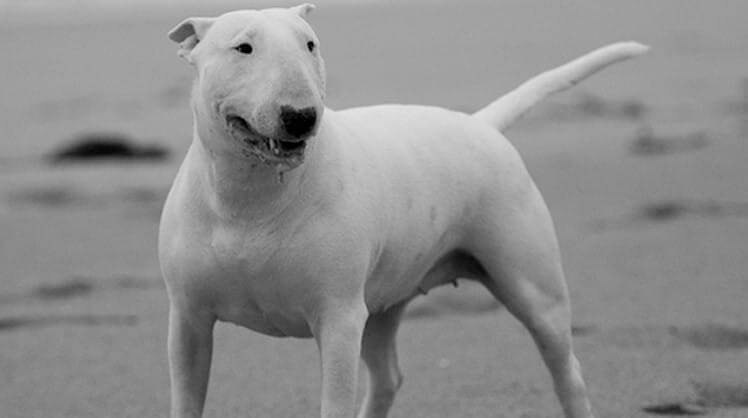 But keep in mind that without such training, you might want to rethink other breed choices. These might be too much for you to handle.
37. Boer Boel
The Boer Boel is another huge dog breed that was originally meant to be for defense and predators. Boer Boels are smart and super loyal and would kill to protect their family. And we mean really kill, since these dogs will never back down from a good fight, even if it risks their lives in the process.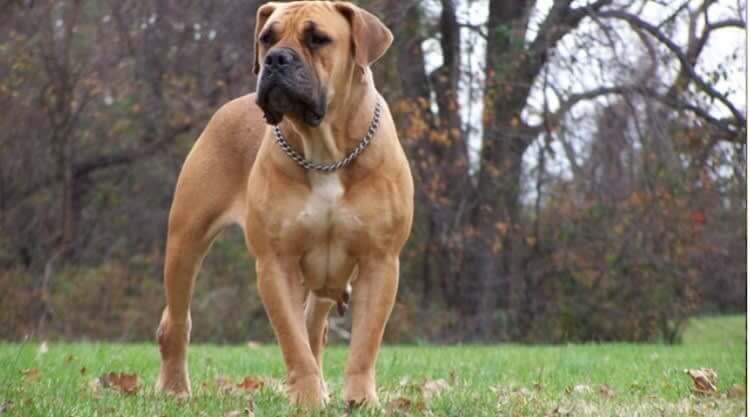 But if you are not ready for that type of dog in your life, you might consider a more gentle and lazy pet.
38. Gull Dong
Primarily known as a fighter breed, the Gull Dong is a hybrid between a Gull Tarrier and a Bully Kutta. They are an independent and dominating breed making them difficult to control. And like all terriers, they tend to be overly protective, unafraid of strange dogs and humans. Their aggressive side can easily show during those moments.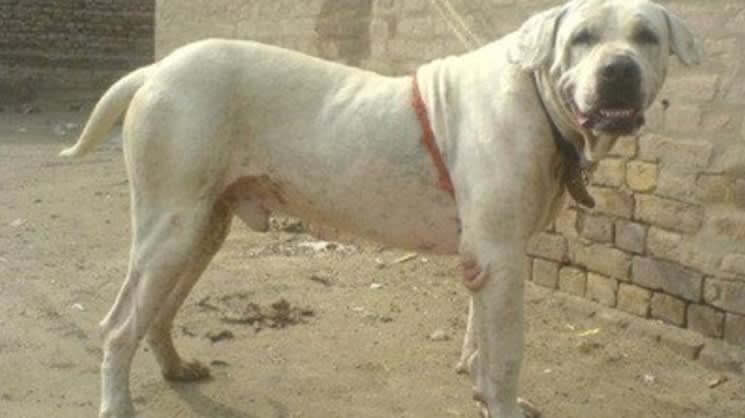 So if none of you are strong enough to handle them, this might not be a good pick for you.
39. Basenji
The Basenji breed is known as a hunter. They can show tons of affection towards their owners but can also feel anxious towards strangers. And you might also want to take note that they are difficult to train which makes them difficult to be domesticated.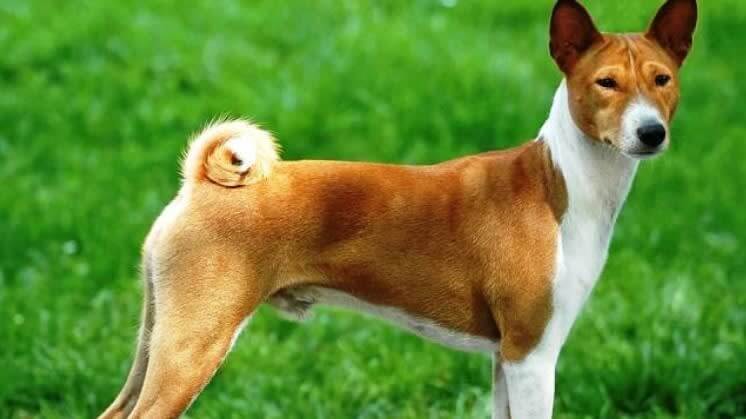 As you know, that kind of difficulty translates to how they behave around kids as well.
40. American Bulldog
The American BullDog is another hunky breed known to be the perfect guard dogs. Their feisty nature may be difficult for your kids to handle, and the presence of stubbornness from your child and this breed may be too much for you.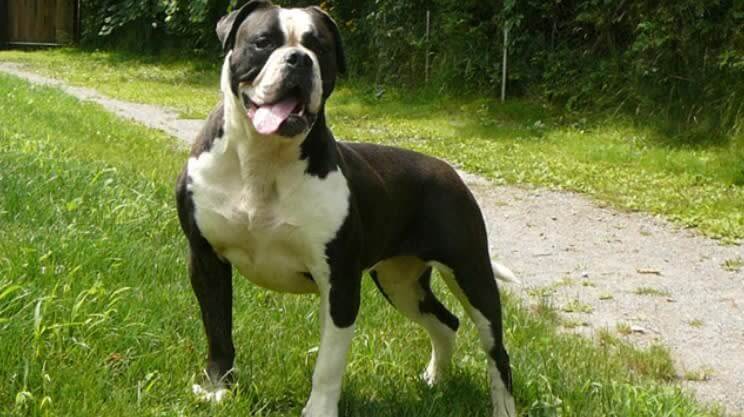 They won't hesitate to snap if they get irritated, which isn't good for children.
41. American Bulldog Fila Brasileiro
With an intimidating physique, Fila Brasileiros are famous for their tracking skills. However, their hostile nature made them infamous in other countries leading to banishment. So not only is this Brazilian breed hard to find, they can be very dangerous around kids too.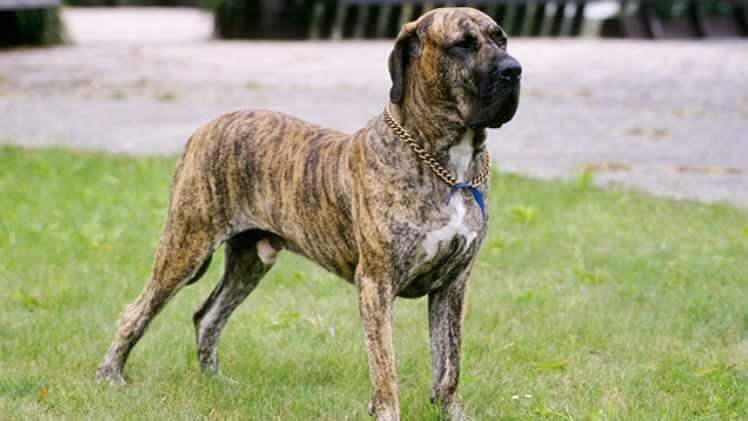 Don't leave them unsupervised, especially with younger children, or else you're looking for trouble.
42. Perro de Presa Canario
The Perro de Presa Canario is another giant breed that is also known to specialize in herding. They can be aggressive towards strangers - may it be other dogs or humans - but they are trainable.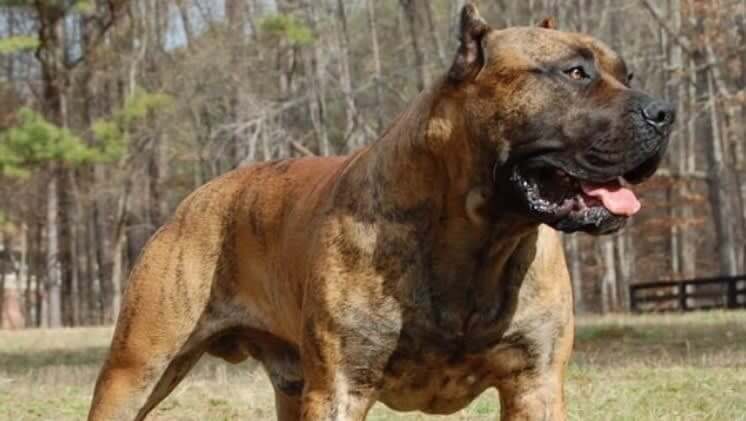 You may just want to focus on developing their social skills. They tend to be very wary around strangers, human or dog alike.
43. Boxer
Boxers are known to be on the giant side of the dog breeds given they are a crossbreed of an Old English BullDog and a Bullenbeisser. But despite being known as a gentle, loving giant, they can be very aggressive when provoked, something kids can be very good at.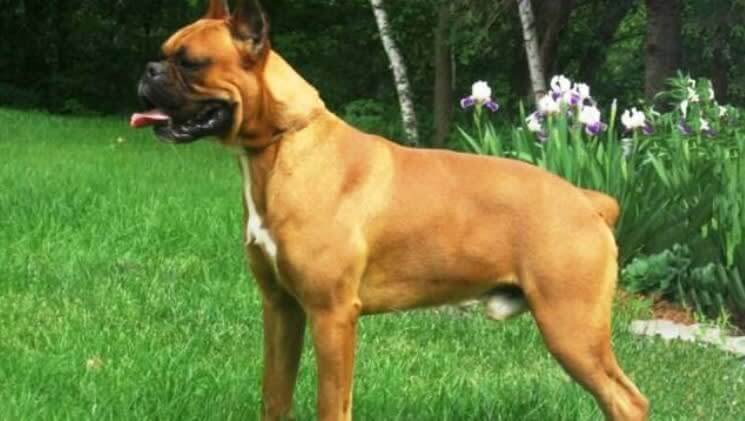 If you're going to introduce this pooch to your kids, better make sure they stay supervised all the time.
44. Wolf Hybrid
Yes, this is a Wolf Hybrid and from its name alone, you can already predict the scenarios that may or may not happen to your youngster with this breed around and in your house. We're telling you, it's not a very good scenario.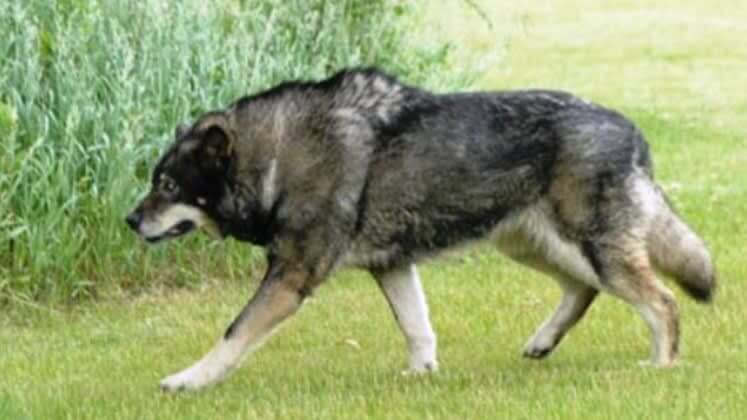 The combination of its genes presents an unpredictable set of traits so it's better to be on the safe side instead.
45. Huskies
Huskies are a famous breed and are perfect companions for adventurous owners. They are also famous for being loyal and having tons of energy. But you might want to take note of their tendencies to prey on smaller creatures and be aggressive towards them.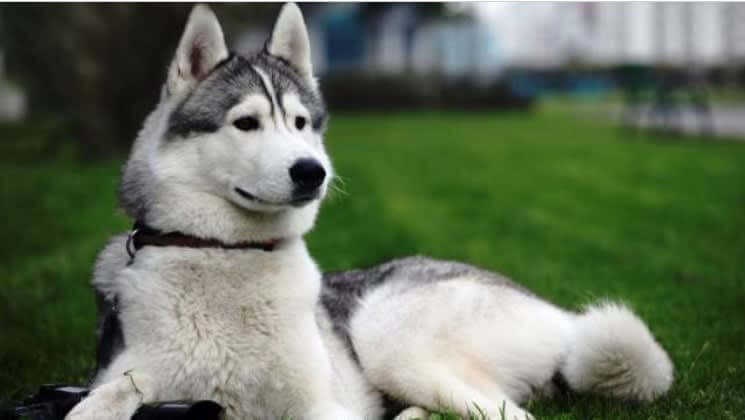 They actually look pretty similar to wolves, so keep in mind that they may have some behavioral similarities to them.
46. Caucasian Ovcharka
Originally known to be protectors of the herd, Caucasian Ovcharka, or Caucasian Shepherds, are dominant, courageous, and protective.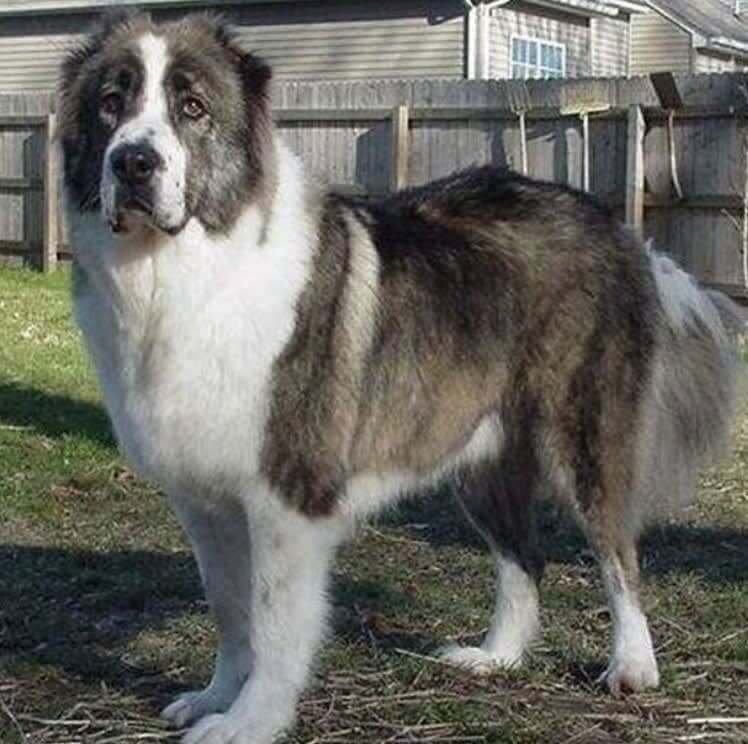 They are overtly loyal and must be socially trained to resist their urges to defend their owners. But we do have to admit, they do look the part.
47. Borzoi
Borzoi dogs are known to be another breed of gentle giants given that they can act with class and be sociable with proper training. However, it may take a lot of patience when you start handling them.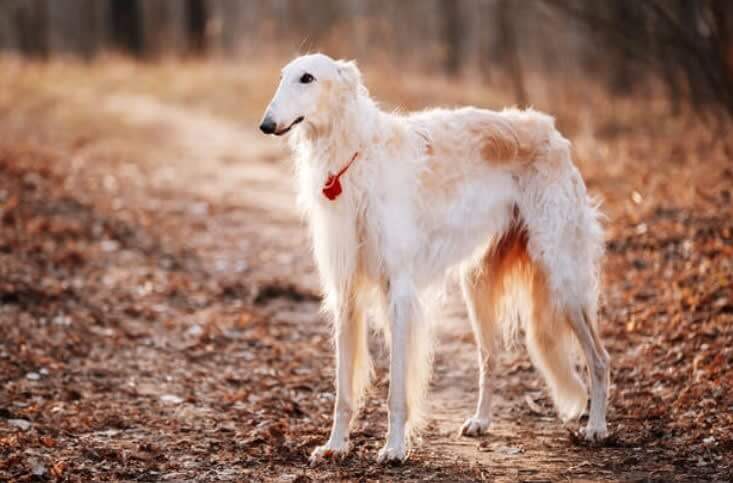 They are not usually aware of how strong they are when doing rough play.