7. She Must Be Fast With That Long Arm
That is one long arm that would come in handy for swimming fast. Maybe that's what you get when you sign up for an unlimited membership. 
The more you swim, the longer your arms get, right? That must be what they are trying to tell us. 
8. Someone Put Her Leg On The Wrong Way
Either they did a horrible photoshop job or she is seriously injured. How did no one spot this before it was printed? 
No one's leg naturally turns around like that. It is humanly impossible unless it is a fake leg. 
9. That Plane Is Flying Very Low
That woman seems very calm, considering the plane would be seconds away from crashing into the Hudson River if it was flying that low. 
Would you want to fly with that airline after seeing this advertisement? Probably not, but they promise you some fantastic views. 
10. How To Play A Guitar Without Touching It
Would you take guitar lessons from someone who doesn't even know how to hold a guitar? We are pretty sure the first thing you learn is how to hold the guitar properly, and they aren't doing that. 
This gives "air guitar" a whole new meaning. When they were posing for the cover, they must have asked someone to edit in the guitars when they could have held them for the original picture. 
11. They Gave Her T-Rex Arms
What happened to Giada De Laurentiis' arms? It says she is known for her "warm personality and creative approach," but not her large head and tiny body. 
She is a beautiful woman, and this pasta box picture does not do her justice. They made her into a real-life caricature. 
12. That Thigh Gap Is Intense
First of all, no one's thighs look like that. They must have taken the eraser tool and removed her inner thigh. It looks even worse from behind.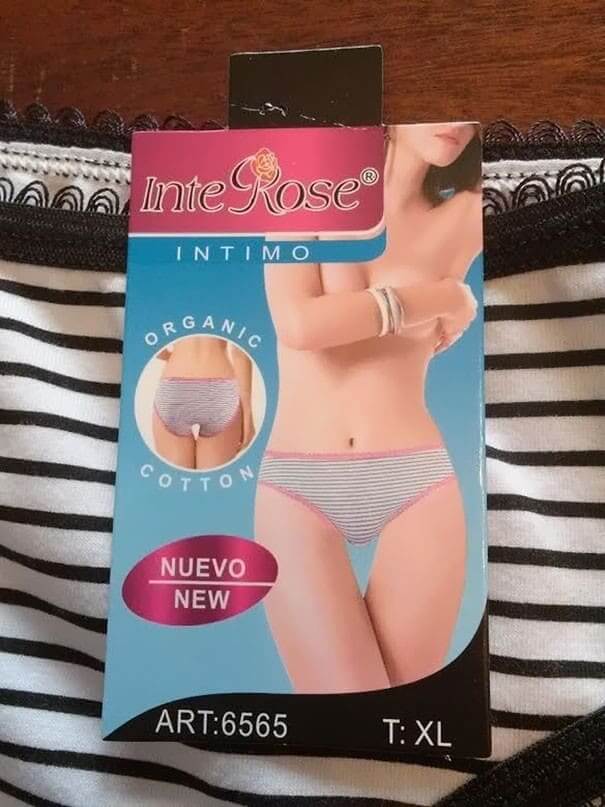 If her legs weren't crossed they would be so far apart with a thigh gap like that. Can companies stop making unrealistic bodies to promote their products?